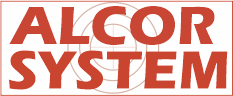 Directdrive mounts are used in recent professional telescopes mounts, and ALCOR-SYSTEM is proud to introduce the NOVA 200 mount.
Directdrive mounts are the best performing mount in the world and here are in a nutshell the main advantages:
■
No gear, and no worm and no belts : no maintenance, no mechanical wear, no summer-winter gear and worm tuning .
■
Absolute encoders : no periodic error, accurate positionning and speed accuracy, very smooth motion
■
High speed and noiseless slewings ( up to 20°/sec)
■
Long unguided exposures (15 min with 2m focal length) : guiding camera is gone !
■
This mount has current loss magnetic brakes to ensure telescope tube safety
■
Because axis have large hollow, any cables for CCD camera and any instruments can be passed thru the axis.
■
On startup the mount knows where it is located on the sky due to absolute positionning system.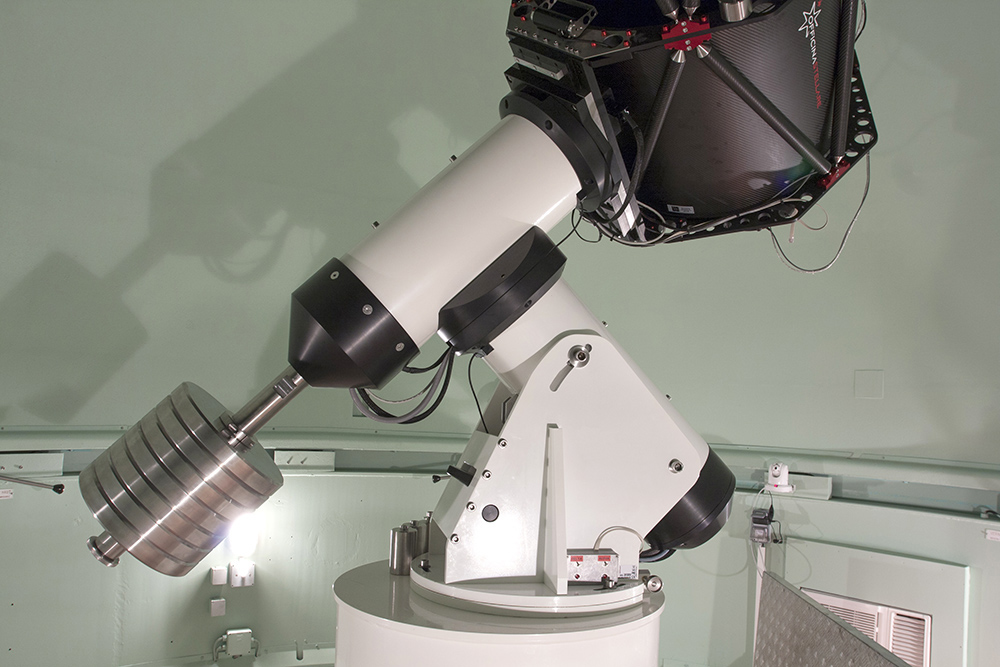 NOVA 200 mount (a 600mm F8 from Officina Stellare is been attache to it at Mars Observatory), the diameter of the two RA/DEC body is Ø250 mm
Payload weight

up to 250 kg

RA-DEC axis diameter

Ø180 mm hollow shafts

Weight without couterweights

220 kg

Mount type

German equatorial

Bearings

4 preloaded 220/180 mm high accuracy ball bearings

Size

1000x1000x600 mm

Operating voltage

220V / 110V AC up to 340W / axis

Motors operating voltage

48 V

Motors

One high torque frame less brusless motor per axis

Encoders

67 millions steps per rotation (26 bits), Absolute encoders
0.019 arsec per encorder step

Absolute positionning on start up

Yes

Axis brake

On both axis, magnetic brakes when power drops

Latitude range

0 to 60°, for other latitudes, contact us

Moving speed

20°/sec

Pointing accuracy (with Pointing model)

downto 5 arcsec rms

Tracking accuracy

Better than 0.25 arcsec in 5 min

Azimuth adjustements

+/- 15 °

Software

Windows 7 to 10, ASCOM compliant software
PRISM Software

Pointing model

Included

Counterweights

10 or 20 kg counterweights

Computer interface

Ethernet

The software is a very advanced software, that includes pointing model, as well as speeds model to compensate for non perfect polar alignement. It has an ASCOM interface, so that any ASCOM compliant software can drive the mount.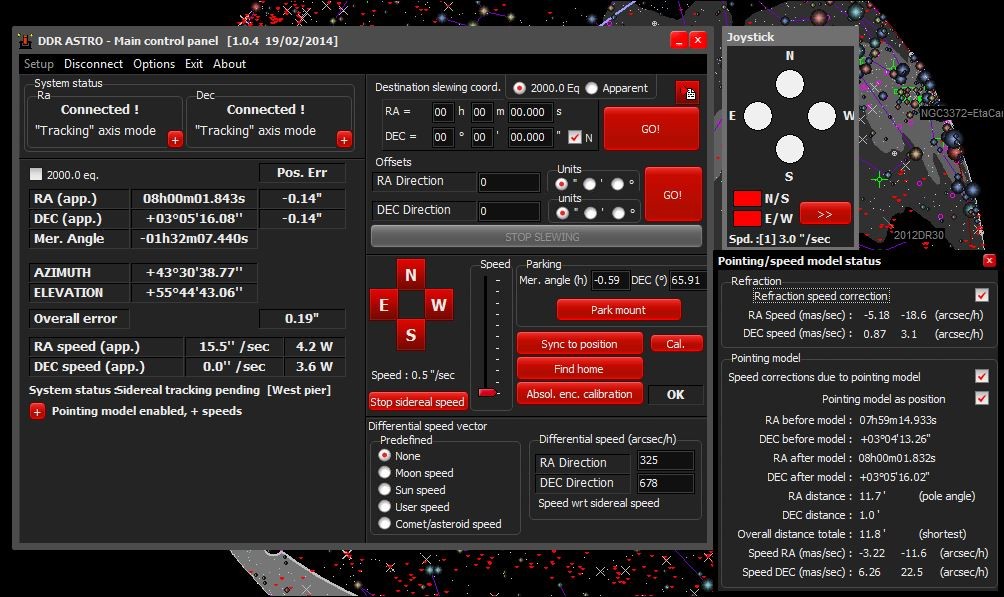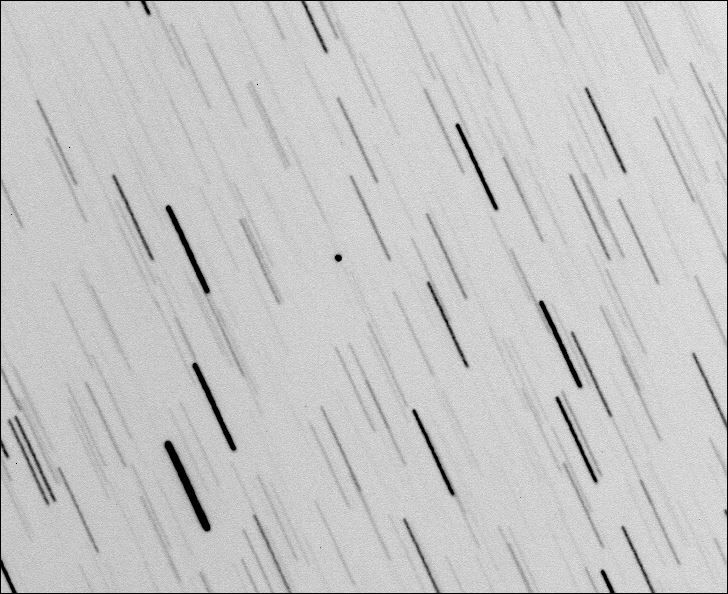 The mount (and the software) can compensate for such a speed, and move the mount at the asteroid motion rate (plus the sidereal rate, refraction rate and tracking model rate). The next image shows a 600s exposure with speed object enabled.
The asteroid is pin point sharp and this is not anymore required to split the exposures so that the asteroid does not trail !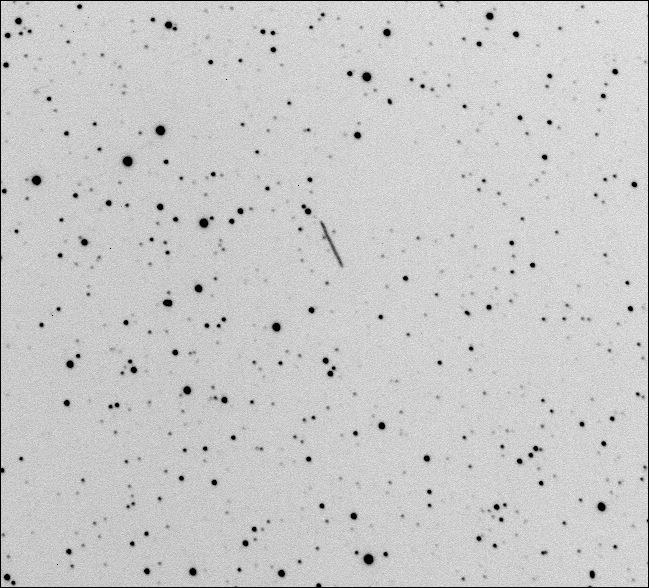 The next image shows a fast moving asteroid, 2006 DP 14, located at 0.08 ua from earth. The speed of the asteroid is 12 arcmin per hour, both RA and DEC directions. A single 300s un-guided exposure shows the trail due to the motion of the asteroid.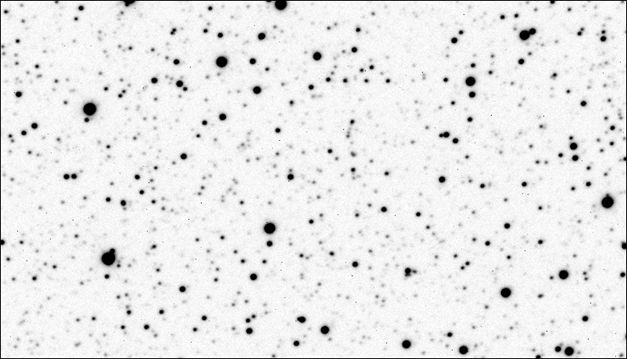 If the tracking/speed model (from the pointing model) is enabled within the software mount, the mount can compensate for bad polar alignment, and the next un-guided tracking of 10 minutes exposure is perfect.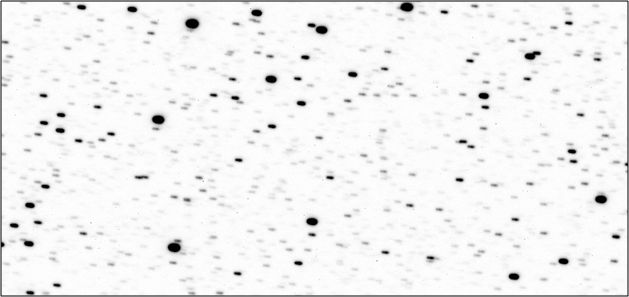 The next image is recorded with Nova mount where the polar axis that was offset, on purpose, by 5 arcmin from the pole.
A 10 minute un-guided image shows that the polar alignment is so bad that the stars are all trailing !

This is normal because the speed model has been disabled.
The usual limitation of unguided exposure time is not from the mount, but from the OTA stiffness !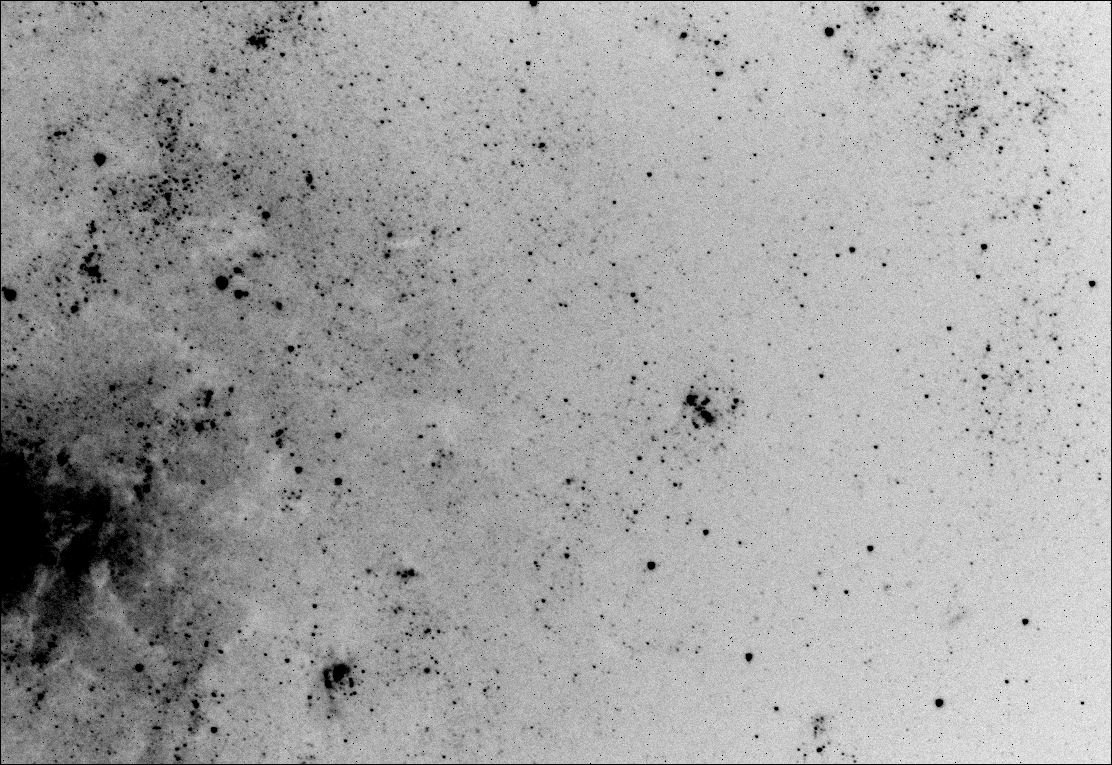 The Nova 200 mount works so close to perfection, if the Optical Tube Assembly (OTA) is stiff, it can acheive long unguided exposures. Here is a single raw image of a 10 minutes unguided exposure, where no star trail or elongation is visible. The scale is 0.35 /arcsec/pixel, this is a part of M33 galaxy. The focal length is 5200 mm


PLEASE ASK US FOR A QUOTE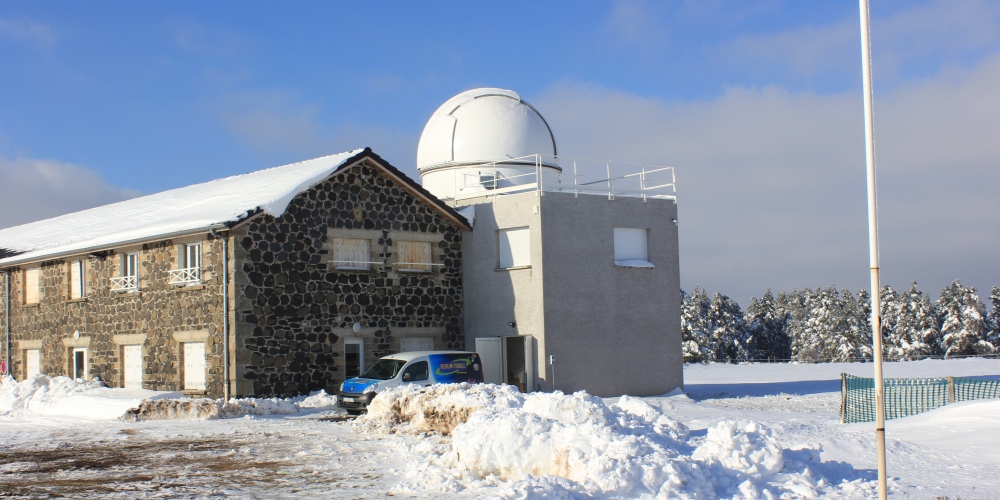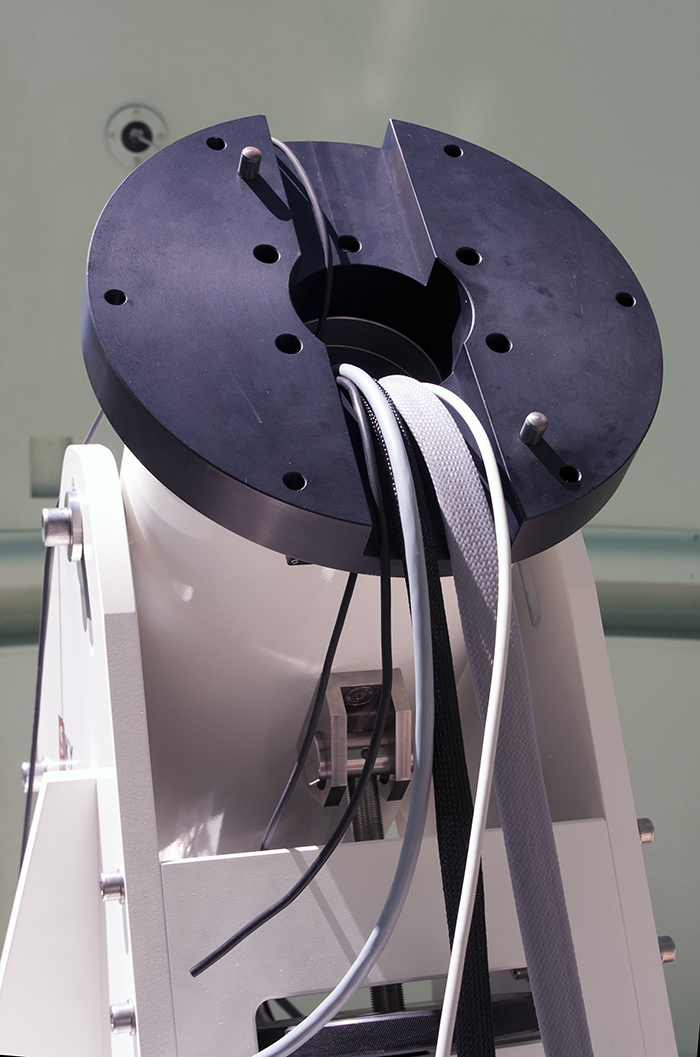 The picture on the left shows the RA axis and cables for the telescope instruments (Focuser, Filter wheel derotator, ccd camera...) that are going thru the RA axis. So no limitation of number of cables is possible.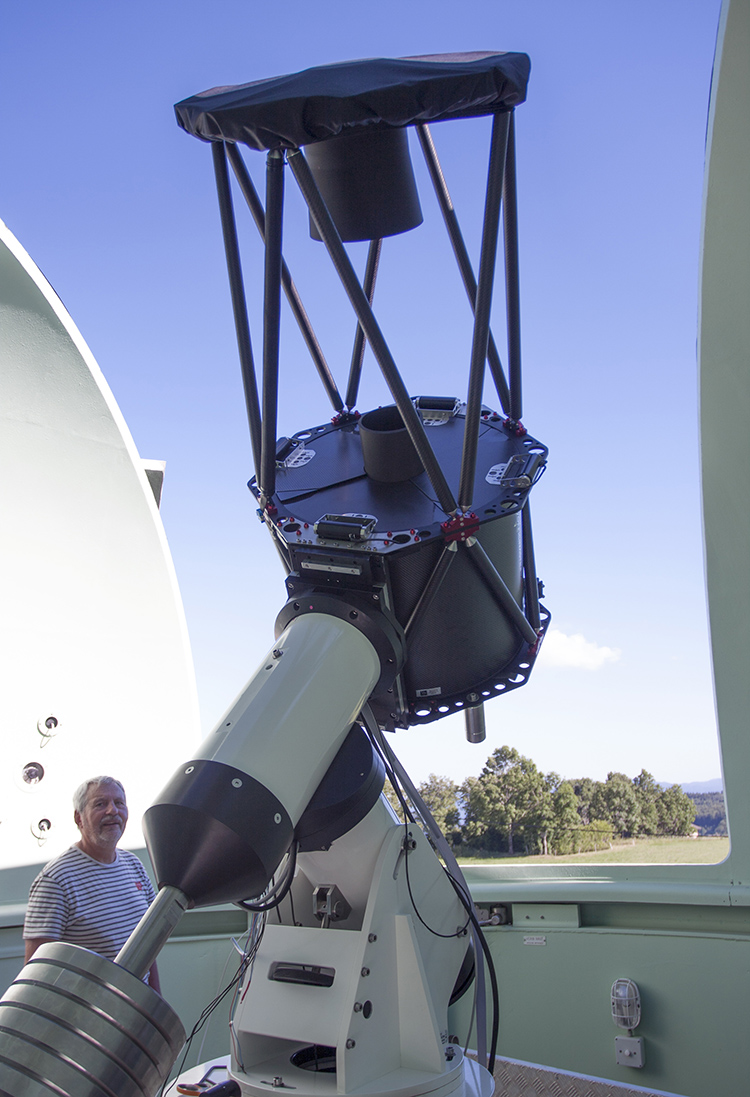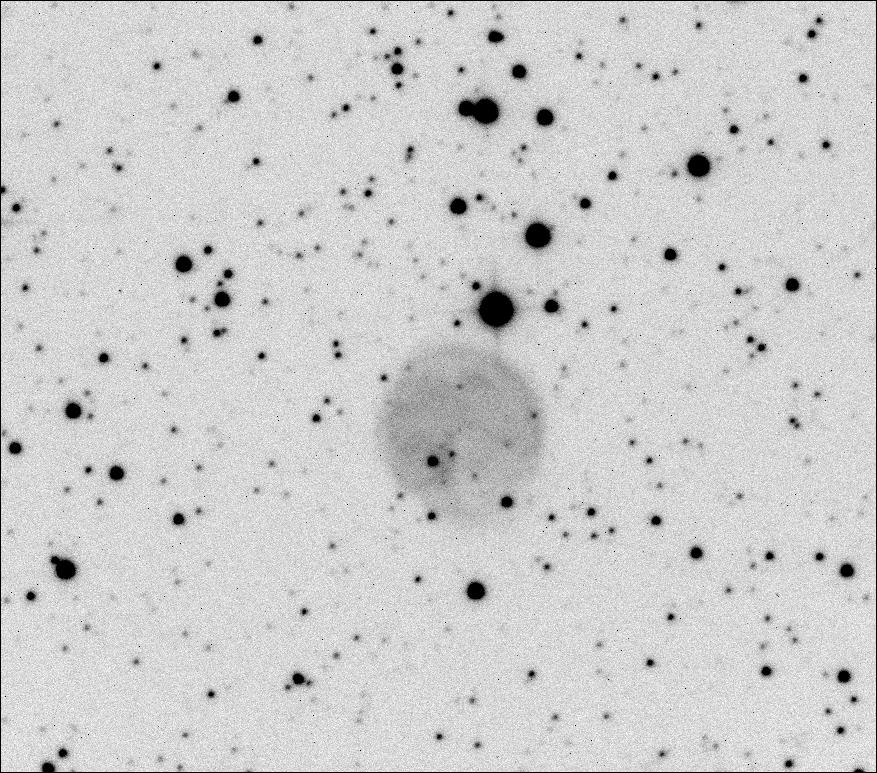 Mars observatory is located in south of France, and is operating below a 5m dome, a 600mm F8 telescope from Officina stellare and a NOVA 200 Direct drive mount has been installed. This setup has been running since July 2014, and is opened to public visitor, and is operated by an association of people to achieve from nice imaging to scientific observations.
After one day, the telescope and the mount has been installed, this setup was able to perform high performance imaging. The telescope despite 5200 mm focal length has no guiding CCD.
One of the first light object was the plantetary nebula NGC 7048. The next image is a single 300s unguided exposure, at 5200 mm focal length, and the star FHWM is 1.6 arsec and star shape is perfectly round (star elongation less than 10%)
Windows 7,8 and 10 ASCOM compliant software is available here
Please send email to get the documentation of this product.


A testimony from our customer (G.Bouvet, technical supervisor of Mars-Hubert Reeves Observatory)
"After more than four years of use of the NOVA 200, we can only congratulate ourselves on the choice of this mount, which is used at the "Hubert Reeves" observatory.

Everyone who has used the telescope is for photography or for spectrometry,were all impressed by the exceptional quality of the pointing and tracking performance.

So much so that even in spectrometry applications, we do not use a guiding camera: the star stays in the slit during several minutes exposures !!

Also note, the excellent reliability of this product, in two years of operation we never had the slightest failure. (despite a lightning that stroke the observatory)"

Gerard BOUVET