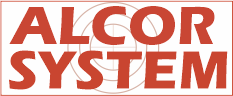 Our software controls the camera system itself, featuring in a nutshell :

- exposure and gain automatic control (as function of night and day). Full manual control is possible.
- to process bayerized raw monochrome images into color images.
- manual or automatic constrast and luminosity tuning.
- to cancel out hot pixels using a dark frame, hot pixel list and automatic hot pixel removal.
- to display an overlay grid showing most famous astronomical objects (stars, Moon, Sun, planets..) Displays coordinate grid.
- to save image using the folowing formats (Jpeg, FIT and CPA) Jpeg quality parameter can be set by user..
- to create AVI compressed file using XVID free codec to create time lapse, user can set video length and frame rate.
- to upload automaticaly, by timer interval set by user, Jpeg and AVI files to be posted to user defined web site for remote supervision.
- Filter wheel, and auto focus control for EUDA cameras.


This is a very advanced and unique software dedicated to all sky camera.
The software comes along with our camera and is not for sale as an item.

Please read camera documentation to assess the powerfull software's features



Linux software is available for OMEA camera as well as SDK to run your camera (all models,
please contact us to get it.





Date

Item description

Download link

August 2018


Software for ALL SKY Camera
* ALPHEA cameras (all)
* OMEA 3x, 5x, 6x and 8x
* EUDA Camera
* Legacy old TIS camera (up to Dec 2016)

August 2018


Beta software version. This is not an auto-install file.
The exe and other files must be moved manually to the
software usual folder